Project Log: Sunday, February 7, 2010
Home Page > The Project > Project Logs > 2/7/10

Yesterday's final demolition left behind the usual rough tabbing edges and lumps of material, so this day's task was to cut and grind away the remnants, and lightly sand all the newly-exposed bilge areas as required to smooth the rough original glasswork and clean up the surfaces. I also cut and ground away the remaining chunk of the old centerboard turning block mount at the aft bulkhead.

In the area that once defined the keel-mounted water tank, at the aft end of the centerboard trunk, I sanded down as far as I could before the clearances became too tight for my tool. There would be additional cleanup work here at some point, but I'd need additional tools, and things were so messy in the boat after the morning's grinding that I knew it'd be better to stop, clean up, and attack the specific areas later.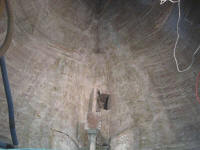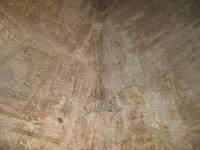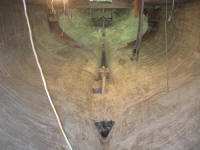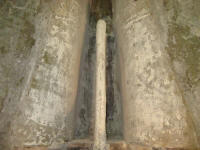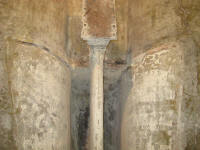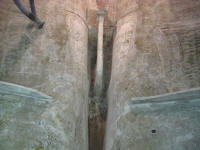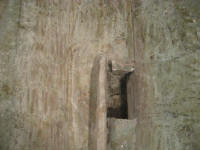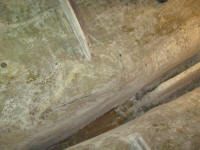 The ends of the ballast cavity were open for all to see, at the forward end and at both ends of the centerboard pin well. The outline of the ballast was clear to see, with a large void visible outboard of the pig in all areas; this void contained, at least in part, some form of filler. I decided I'd close off these openings to seal the cavity forever to prevent water ingress, and simply for a cleaner and better appearance and function.

I knew the starboard side (at least) communicated between the forward compartment and the centerboard pin well, as water had drained through here during earlier stages of the project and demolition.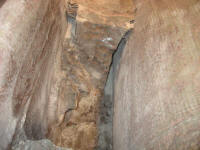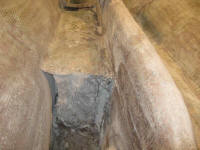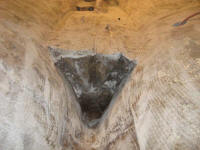 Total Time Today: 2.75 hours

Previous | Next