Project Log: Sunday, January 31, 2010
Home Page > The Project > Project Logs > 1/31/10

Not feeling like doing much, I spent a short time vacuuming up the mess from the previous day's work to make the interior of the boat at least remotely workable again. Afterwards, I made some measurements so that I could order an appropriate amount of fiberglass in the near future to begin the repair work.

Much as I wanted to get the repairs behind me, I thought I'd probably have to wait a little bit before making the investment in fiberglass and epoxy: I calculated that I needed at least 60 yards of fiberglass for the interior laminations, and would probably purchase an entire 90-yard roll for the whole job, a not-insignificant expense that I couldn't do just at the moment.

In the meantime, I still had the cabin sole and old water tank beneath to demolish, and thought that might be next on the agenda.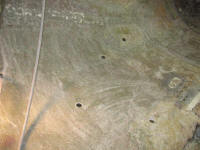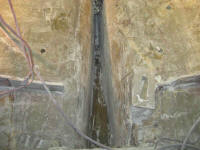 Total Time Today: .75 hours

Previous | Next