Project Log: Sunday, October 11, 2009
Home Page > The Project > Project Logs > 10/11/09

How does one eat an elephant? One bite at a time.

In this case, it's going to take a lot of bites to eat this particular elephant. While I didn't begin any work today--I spent the weekend winterizing and putting to bed Glissando--I stepped aboard for several minutes to contemplate the job ahead. It'd been a couple years since I really went aboard. (Wow, how time flies.)

I was so tired of the black, burned detritus, and looked forward to getting going on some serious demolition in the near future. The worst part of any project is standing around thinking about the work, rather than just doing it; I'd been thinking about this boat for 5 years but had literally done nothing to her. Why, the popcorn-like styrofoam bits from the icebox enclosure and some tiny paper Dixie cups that came from Lord knows where were still littering the interior, same as they were back in December 2004 when the boat came to Maine for the first time.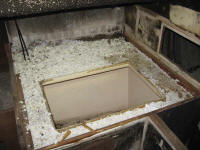 The point of this post is not to ruminate, but rather to provide a few up-to-the minute photos of the way things were at the real beginning. Funnily enough, things don't look any different than before, but in any event here's how things were looking as of this writing.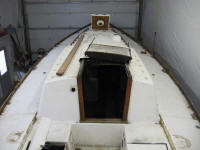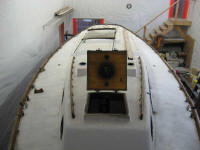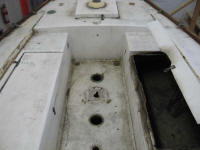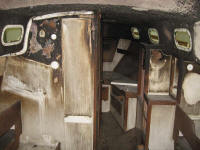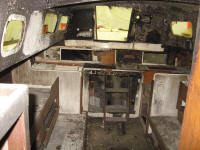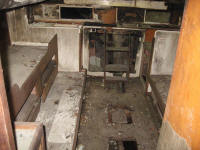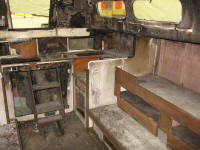 More to come soon.


Total Time Today: n/a

Previous | Next